Roxy Music – Siren (1975)
South Stack, Anglesey, Wales. Supermodel Jerry Hall poses as a mermaid for the cover of their fifth studio album.
Led Zeppelin – II (1969)
The design was based on a photograph of a Division of the German Air Force during World War I. Dubbed "The Flying Circus" and led by Manfred von Richthfen "The Red Baron."
The Band – The Band (1969)
John Joy Road in Zena, a small hamlet near Woodstock, NY.
The Rolling Stones – Between the Buttons (1967)
Primrose Hill, London.
"We piled (the Stones) into Andrew (Oldham)'s Rolls and headed for Primrose Hill in North London. When we reached the top of the hill, there was this well-known London character called Maxie – a sort of prototype hippy – just standing on his own playing the flute. Mick walked up to him and offered him a joint, and his only response was "Ah – breakfast!" During the Between The Buttons photo sessions Brian continuously tried to screw the pictures up: he was hiding behind his collar; he'd bought himself a newspaper and buried himself in it; he was just not cooperating. I wouldn't say Brian was trying to ruin the session, but he was so often being difficult. The whole point of the Between The Buttons pictures is that we were consciously trying to get an image of a band that had a vagueness to it, where you didn't have to be presented with everything in detail. And I was experimenting by putting Vaseline on the lens and using strange, distorted colours. " – Gered Mankowitz, photographer.
David Bowie – Lodger (1979)
Photographer Brian Duffy.
David Bowie – Scary Monsters (and Super Creeps) (1980)
Photographer Brian Duffy.
The Beatles – Rubber Soul (1965)
Photographer Robert Freeman took the iconic shot at John's house Weybridge, Surrey.
Robert Freeman wanted a picture from a different angle and with a new colour tonality. He searched for a combination of brown, black and green, to get a monochrome effect. To that end, the four guys, wearing suede jackets, were placed in front of a rhododendron bush. Several shots were taken.
Later, the Beatles came together in the apartment of a friend, to chose the right picture. Robert Freeman projected a couple of slides on a album-sized piece of white cardboard. Suddenly the carton started to slide away and the distorted projection showed elongated faces. They liked the result and asked Robert if it was possible to print the photo in that way. Which he could.
David Bowie – "Heroes" (1977)
Photographer Masayoshi Sukita. The album cover photo (and Iggy Pop's The Idiot) was inspired by German artist Erich Heckel's 1917 painting Roquairol. Bowie also stated: "Heckel's Roquairol and also his print from 1910 or thereabouts called Young Man was a major influence on me as a painter."
Kiss – Alive! (1975)
Photographed at an empty Michigan Palace by Fin Costello.
The Clash – Combat Rock (1982)
Read the fascinating article about tracking down this location – captured by photographer Pennie Smith (London Calling) in Bangkok, Thailand.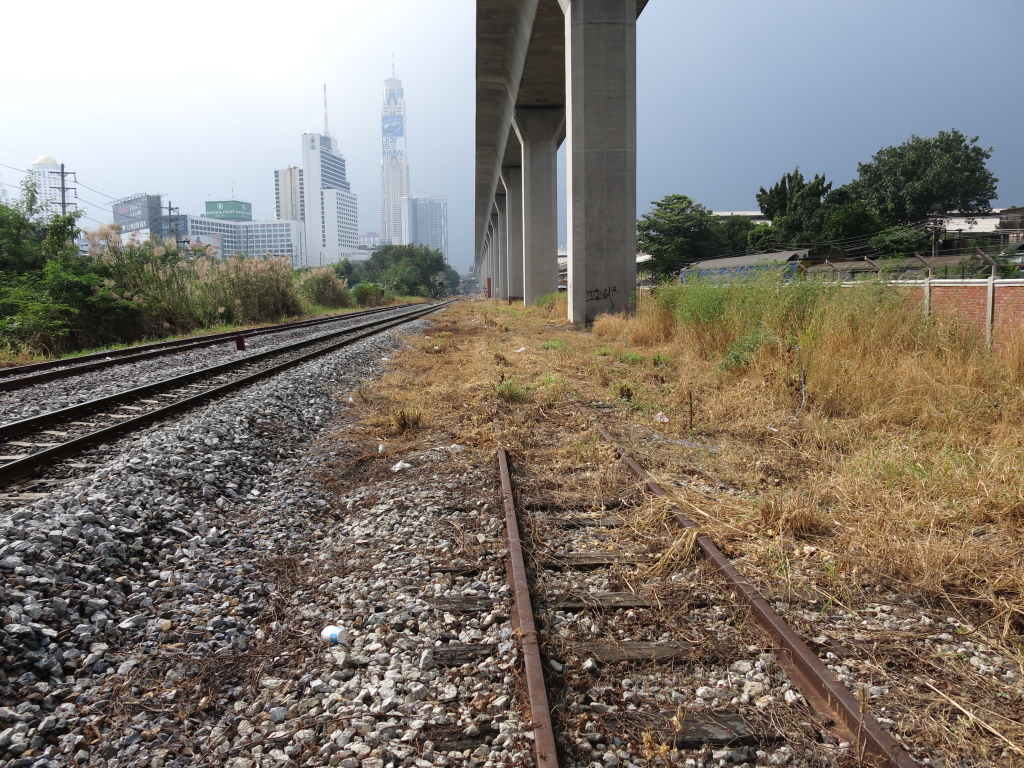 Bruce Springsteen – Born to Run (1975)
Photographer Eric Meola.
Pink Floyd – Wish You Were Here (1975)
Photographed by Aubrey 'Po' Powell, design Storm Thorgerson (Hipgnosis).
Pink Floyd – Ummagumma (1969)
Photographed by Aubrey 'Po' Powell, design Storm Thorgerson (Hipgnosis).
Roxy Music – Roxy Music (1972)
Kari-Ann Muller, a former Bond girl (she appeared in On Her Majesty's Secret Service).
Marvin Gaye – What's Going On (1971)
Photographer Jim Hendin shot a series of photos of Marvin on an early Spring day in the singer's Detroit backyard, including two up-close of Gaye gazing into the distance with snowflakes gracing the top of his hair.
The Doors – Waiting for the Sun (1968)
The album cover shot was taken in 1968 by photographer Paul Ferrara, taken on a cliff off of Laurel Canyon Blvd, Los Angeles, California.
Wings – Band on the Run (1973)
The album cover photograph was taken at Osterley Park, West London, on 28 October 1973 by photographer Clive Arrowsmith. It shows Paul and Linda, band-mate Denny Laine, and six other well-known individuals. All are dressed as convicts caught in the spotlight of what is supposedly a prison searchlight. The six non-Wings people in the photo are Kenny Lynch, Michael Parkinson, Clement Freud, James Coburn, John Conteh and Christopher Lee.
Neil Young – After the Gold Rush (1971)
The cover of Neil Young's third solo album After The Gold Rush was shot by photographer Joel Bernstein as he and Graham Nash were walking down the northwest corner of Sullivan Street and West 3rd Street, Greenwich Village, New York.
Peter Gabriel – III (1980)
Photographed by Aubrey 'Po' Powell, design Storm Thorgerson (Hipgnosis).
"We did the sleeve with Storm again at Hipgnosis and he introduced me to these things called Krimsographs. There was a photographer called Les Krims who discovered that if you take a Polaroid and you squash it you can get the colours to run. There's a whole book, quite a little subsection of photography, devoted to the art of squashing Polaroids. And on this session we did many, many pictures with the Polaroid and everyone was squashing them; we probably had about three hundred different squashed Polaroids and we used to go after them with different objects – burnt matches, coins, fingers and all sorts of things. It was a lot of fun because you had to get the timing right, but you got some wonderful effects out of the distortions. We have a poster with all the different failures or the ones that we didn't use which was a good piece of work." – Peter Gabriel.
"I'd had a dream of a melting face, some kind of wax effigy caught possibly in a museum fire. To achieve the painterly dripping effect we used ordinary Polaroids (after Les Krims) and if one pushes around the developing picture sandwiched between two bits of plastic with a blunt instrument like the end of a pencil the image is then smeared as it develops. Since this procedure is dead easy we did it loads of times along with Pete Gabriel in disfiguring himself by manipulating Polaroids as they 'developed'. Peter impressed us greatly with his ability to appear in an unflattering way, preferring the theatrical or artistic to the cosmetic. Because we couldn't decide on a favourite, for they were all great fun, we used lots."- Storm Thorgerson.
Pink Floyd – A Momentary Lapse of Reason (1987)
Photographed by Aubrey 'Po' Powell, design Storm Thorgerson (Hipgnosis).
"What you get is what you see: 700 wrought iron beds all individually made up and each weighing several tons, or so it seemed by the end of the day. The photograph…is a 35mm color transparency taken when the tide was on the turn and came rushing back, flooding all the beds in the blink of an eye. Wet dream, or what." – Storm Thorgerson.
The Beatles – Sgt. Pepper's Lonely Hearts Club Band (1967)
Album cover concept was created by Jann Haworth and Peter Blake, who in 1967 won the Grammy Award for Best Album Cover, Graphic Arts for their work on it. Blake has said that the intention was to show a new band surrounded by fans after a performance.
Widely recognised and referred to album cover that depicts several dozen celebrities and other images. The image was made by posing the Beatles in front of life-sized, black-and-white photographs pasted onto hardboard and hand tinted.
John Lennon (1968)
John Lennon. 30th October 1968. Alternate photographs of John, by John Kelly, that went unused in the White Album.
Bob Dylan – Desire (1976)
Album Cover Photo Location – Plymouth Memorial Park, Plymouth, Massachusetts – October 31, 1975. Photo by Ken Regan, official photographer of the Rolling Thunder Revue tour.
New York Dolls – New York Dolls (1973)
The album cover (shot by Toshi Matsuo) of the New York Dolls sitting together on a couch in Matsuo's loft in platforms and makeup.
Toshi took many more photos of the band as individuals on the white satin couch, as well as in front of the famous Gem Spa corner store (home of the egg cream!), pictured on the back of the album.
Jeff Buckley – Grace (1994)
Photographer Merri Cyr was widely recognised as the official Jeff Buckley photographer, having shot the iconic Grace cover photo, sans banana, and countless other images of the artist.
Cyr witnessed Buckley's ephemeral career. Then an aspiring young artist, Cyr met Buckley during his days of playing covers in New York's East Village coffee shops. When Buckley asked her to shoot the cover of Grace, their work developed into an ongoing partnership. A regular fixture in Buckley's inner circle, Cyr documented it all, from early gigs to studio sessions to his intensive touring.